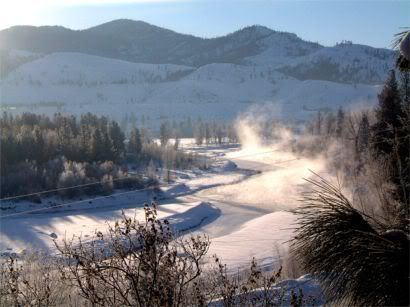 ...and I like it here! I have been reading so many fabulous blogs from amazingly creative people. I hope to create a blog that will be fun, positive, and full of nutritious morsels to feed that light of Hope we all crave. I find it in art.
So, I have JUST started. I will add all the ** beauty ** soon.
Meanwhile, as I learn how to create a visually pleasing blog, here is a picture of my view from my art studio door. This is what I see just before I disappear into that far away place where creative ideas live - and what I see just after I snap back to my nearby bit of paradise.